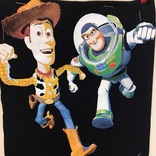 Silk Screen Printing
Screen printing is the most economical printing for large quantity of garments with less number color. It will never been washed out.
---
---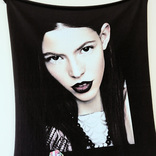 Digital Printing
We have the ONLY ONE (direct to garment) kornit digital printing machine in Manitoba.
Digital printing is not limited by the number of colors, and does not need too much time to set up, we can print directly no matter how complicated your design is.
The printing ink will be thin on your garment, your garment will still be soft even if you print a large area, but the ink will never been washed out.
---
---
Stamps
Vinyl number: This is the cheapest choice, but it might peel off if washed too many times by hot water.

Ink transfer: We will print on transfer material, and then transfer the ink to garments. The life-time is much longer than Vinyl numbers.
Direct to garment print: 1. Silk Screen Printing; 2.Digital Printing
---
---
Embroidery
Embroidery is the handicraft of decorating fabric or other materials with needle and thread or yarn.

---